Alberta Pension Services Corporation
Case Study
Alberta Pension Services Corporation administers pensions on behalf of Alberta's public sector pension plans with more than 500 employers and over 370,000 members and pensioners.
SquaredUp provides the single pane of glass from which we can monitor all the different data sources.
Lyal Gorda
Alberta Pension Services Corporation, Senior Web Administrator
The Challenge: visualizing all applications in one place
Alberta Pension Services Corporation (APS) had a variety of applications that all needed monitoring by IT, and they needed to give the business high level visibility too.
APS was using SCOM, PowerShell, and Splunk but needed a proper monitoring solution – a single pane of glass.
Because the data was held across multiple applications and locations, the APS Technical Team couldn't find the root cause of some problems and struggled to find the issues before they impacted the business.
They needed a proper monitoring solution that sat across all the applications they used.
APS did try to build a thick client within SCOM to solve the problem, but they ended up having to build a multitude of dashboards and couldn't organise it based on the current application model.
The Solution
Alberta Pension Services Corporation chose SquaredUp SCOM Edition as the dashboarding platform that sat on top of all their data to provide insights through two lenses.
1. Technical dashboards
The first lens was a technical dashboard to show IT and Support all the servers in the pensions system, which they call Compass.
APS displays seven environments, such as the development, test, production, and warranty environments, on this technical dashboard.
With SquaredUp, they now have visibility into how systems are running, CPU memory, and anything that's being processed at that moment, including active connections.
APS can now see when there are failures and errors too, like when systems have been restarted.
This allows the technical or IT staff see what is broken at a given time and fix the problem quickly.
There have also been a lot fewer requests coming into the team over restarts because the Support Team can see exactly what is going on at any moment.
2. Fast root cause analysis
APS can now bring data from SCOM, Splunk, payroll, SQL data, and more into a single dashboard using PowerShell and APIs. They couldn't come close to achieving this collation of data in a single dashboard before having SquaredUp. The latest PowerShell capabilities in SquaredUp have been a key product highlight for APS.
APS can now see when a problem is occurring and act fast to fix it, often before the business even notices. They have reduced their root cause analysis by a considerable number of hours now they don't have to comb through all the logs and build custom scripts to find problems. Now they can see everything.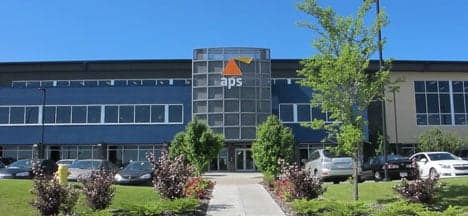 3. Business perspective dashboards
The other lens APS wanted on their data is the high-level business perspective.
Business users don't need to see the status of every server, just whether an application or service, like payroll, is available or not. SquaredUp provided this possibility.
Using SquaredUp's Open Access feature, APS shares overview dashboards with the business using just a link in the SharePoint site. The Open Access dashboard can be viewed without the purchase of additional licenses.
See SquaredUp in action. Join the next live demo webinar.