Web API integration
Visualize all your application data in one dashboard.
Most modern IT tools have extensive APIs that you can use to integrate all your application data into one dashboard. SquaredUp's Web API integration lets you surface all your application data into one dashboard.
Sample Web API Dashboard
Here's an example of a dashboard using the SquaredUp Web API tile to visualize PagerDuty data using multiple visualizations.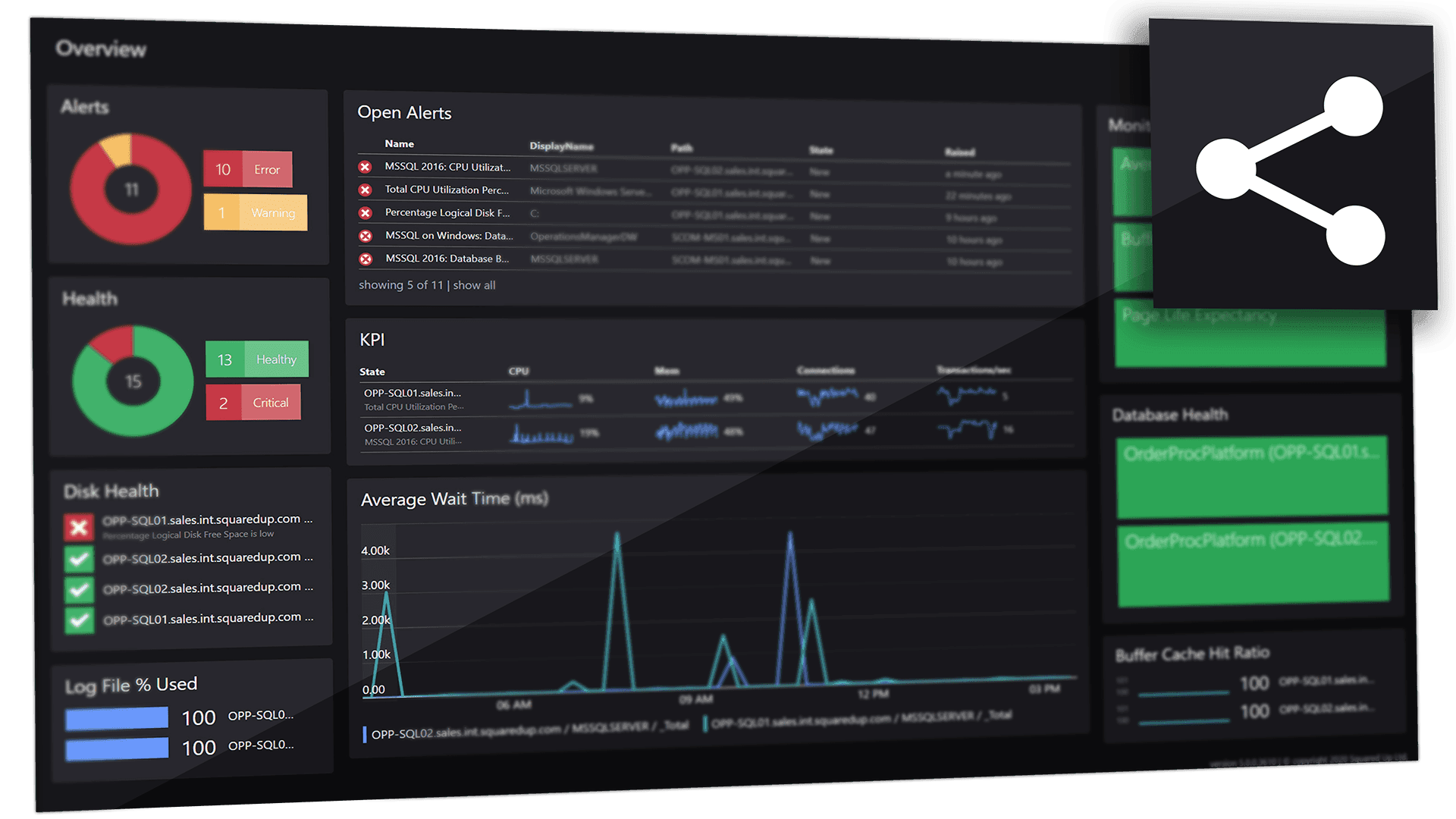 Share with the team
Proudly share your awesome dashboards with everyone using Open Access.
Integrate in four easy steps
STEP ONE
Pick the Web API tile.
STEP TWO
Choose how you want to visualize your Web API data – a single value (scalar), a grid of data, a line graph, sparklines, bar, donut, or two different status blocks.
STEP THREE
Configure your API authentication provider.
STEP FOUR
Select the method, your API endpoint, and supporting data in the query as required.
Available across our suite of products
For the dashboard hero who needs to provide answers across the business.
For cloud teams who need to take control of Azure cost and performance.
For monitoring teams who need to unlock insights from Microsoft SCOM.
GET STARTED TODAY
Zero to dashboard hero in 60 seconds
Start now with hundreds of customizable dashboards.