SquaredUp 5.0 is coming
And it will be bigger and better than ever before!
Vincent Babin
Senior Product Manager, SquaredUp
As the year draws to a close, we've got exciting news. In the new year, we will be launching SquaredUp version 5.0!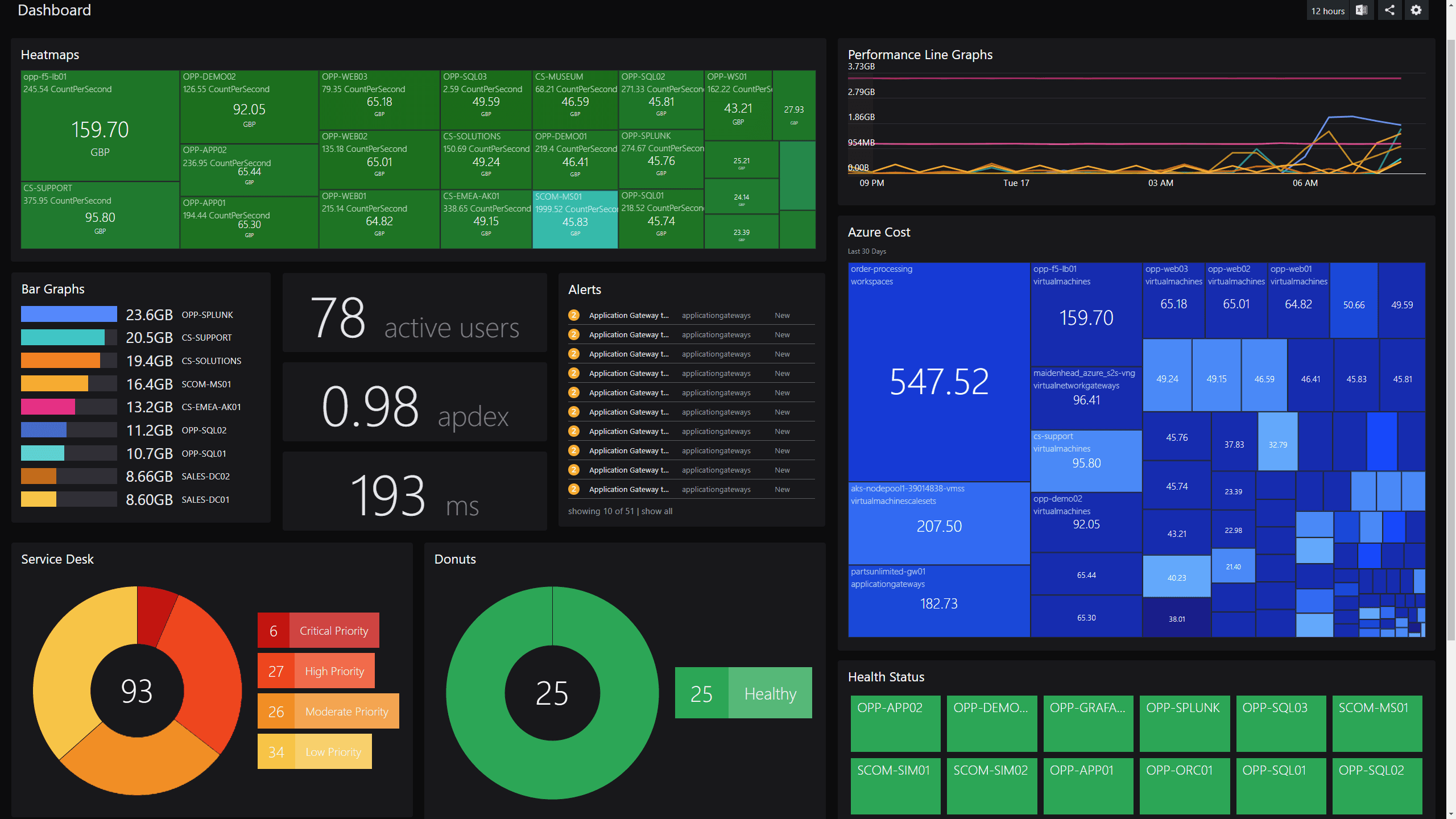 So, what exactly is in this big, bold update, you ask?
Expect a gorgeous new look and feel plus major improvements to our two most popular features – Open Access and Dashboard Designer. We're also bringing you even more visualizations for your Web API integrations, so you can display data in the best possible way in your single pane of glass. The best part? This is just the beginning!
We are deeply invested in our SCOM and Azure products – and we are here to stay. With a focus on improving the most well-loved features in a visually refreshed experience, this major release represents a commitment to strengthen the platform for the future. It is the next step in our untiring mission to create 360° "single pane of glass" application dashboards for Enterprise IT.
Improved Dashboard Designer experience
Read our 5.0 Dashboard Designer feature blog to learn more.
If you thought our dashboards were easy to use before, wait till you try out what we've got in store. We've made them even easier to design. With our new intuitive templates, you don't have to be a designer to whip up a great looking dashboard in SquaredUp. Anyone can do it, all in a mere few minutes! Don't believe us? Check it out.
The combination of purpose-driven, pre-built templates and infinitely flexible capabilities means that you get the best dashboard layouts and all the customization ability you could want. All while saving time along the way! With version 5.0, you will get that beautiful single-pane-of-glass dashboard quicker than ever before.
New Open Access
Read our 5.0 Open Access feature blog to learn more.
Open Access shared dashboards are now fully interactive, like the rest of our dashboards, so you can see the next level of detail you've been wanting.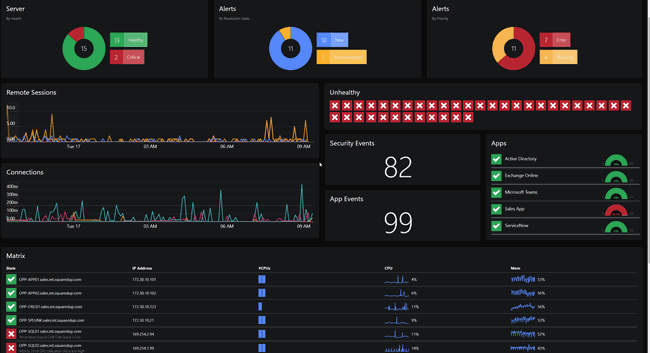 You can now drill down to access more if you have a named user license. Plus, we have further strengthened the reliability of Open Access dashboards, as well as made significant improvements to the overall experience. It works seamlessly on all devices now – even mobile!
New 360° tools for powerful single-pane-of glass monitoring
Read our 5.0 Web API feature blog to learn more.
One of the best bits – you'll now be able to add even more context to SCOM and Azure with our new Web API visualizations for your external data sources.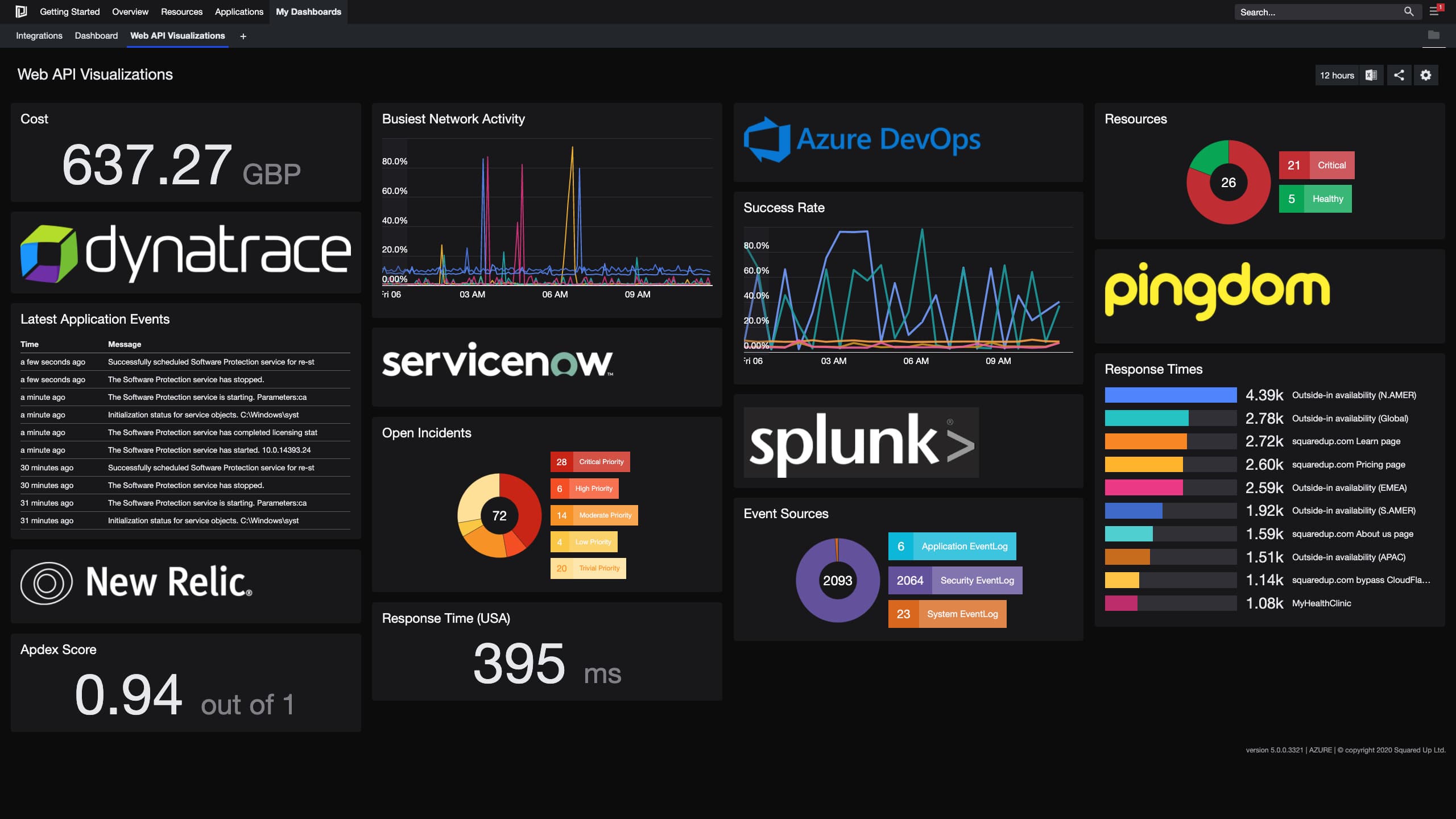 New visualizations include the bar chart, donut, line graphs and sparklines. Get the most effective visualization for the data you want to present!
We've also solidified our API integration capabilities. You can now build visualizations from virtually any tool that supports an API – everything from Azure DevOps, Dynatrace and New Relic, to ZenDesk and Solarwinds etc.
A fresh and new visual experience
As you can see from above, we've also implemented better color contrasts in your visualizations, with a new range of vibrant heatmap colors, a darker dark mode, and cleaner feel all round!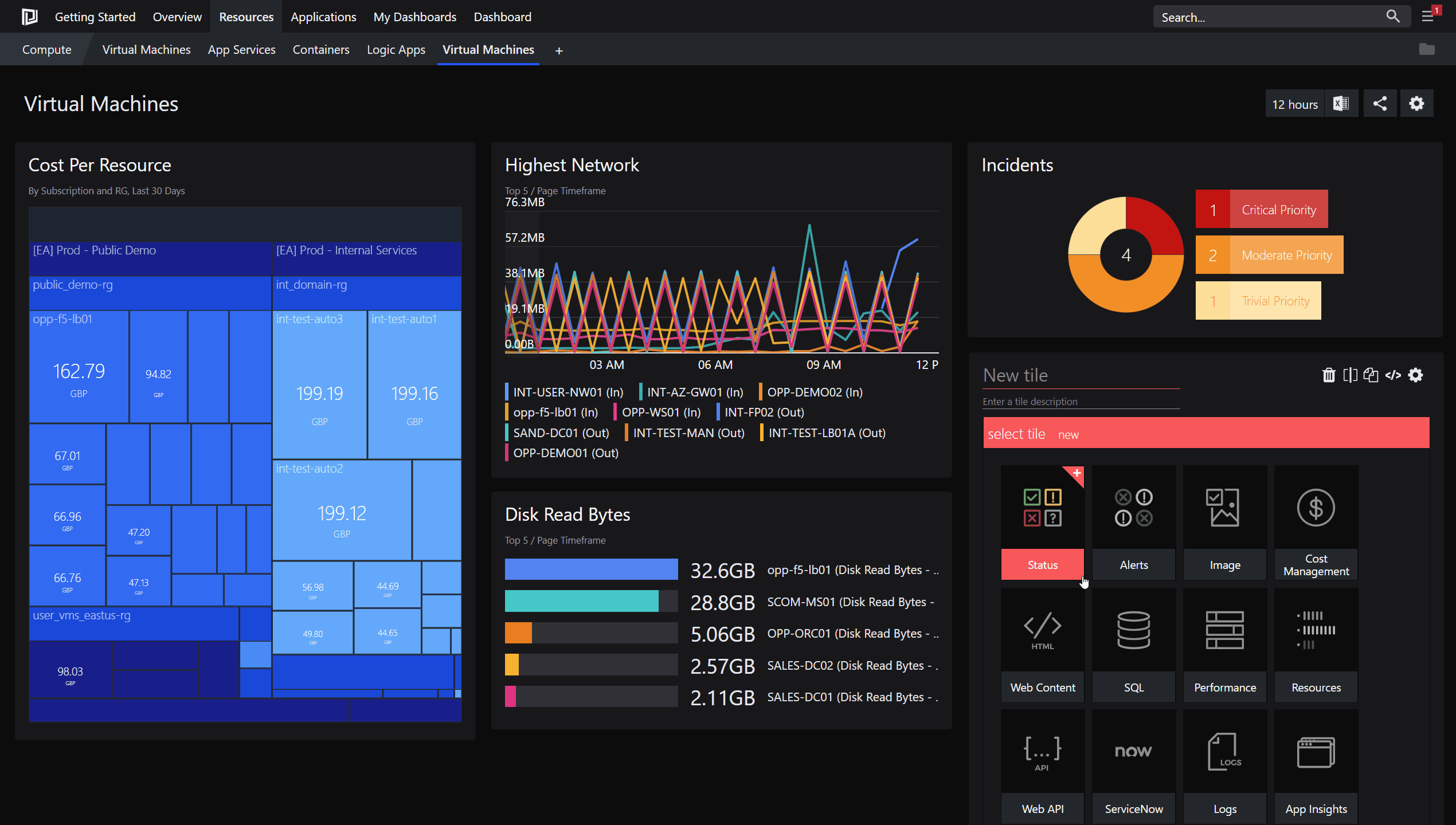 The new colors are distinctly SquaredUp: modern, fresh and focused. Not only is it easy on your eyes when you're in front of the screen for endless hours, you can now see your data more clearly at a glance, with these clear, simple and beautiful dashboards.
With version 5.0 on the way, you can look forward to mastering complex monitoring. You will be able to easily create and share dashboards that are even more relevant and meaningful – for everyone from C-suite executives, to application teams and more – by displaying business metrics alongside application metrics and standard performance metrics.