SquaredUp version 4.8 is here
Our fourth release this year!
Vincent Babin
Senior Product Manager, SquaredUp
This latest release of SquaredUp for SCOM and SquaredUp for Azure is focused on addressing the most popular enhancements that our customers have requested.

SquaredUp version 4.8
Welcome to version 4.8! All the features we are introducing are available in both SquaredUp for SCOM and SquaredUp for Azure. Here's a snapshot of everything that's been added and enhanced in version 4.8.
There will be a series of blog posts covering the features in more detail over the next few weeks, so stay tuned for more!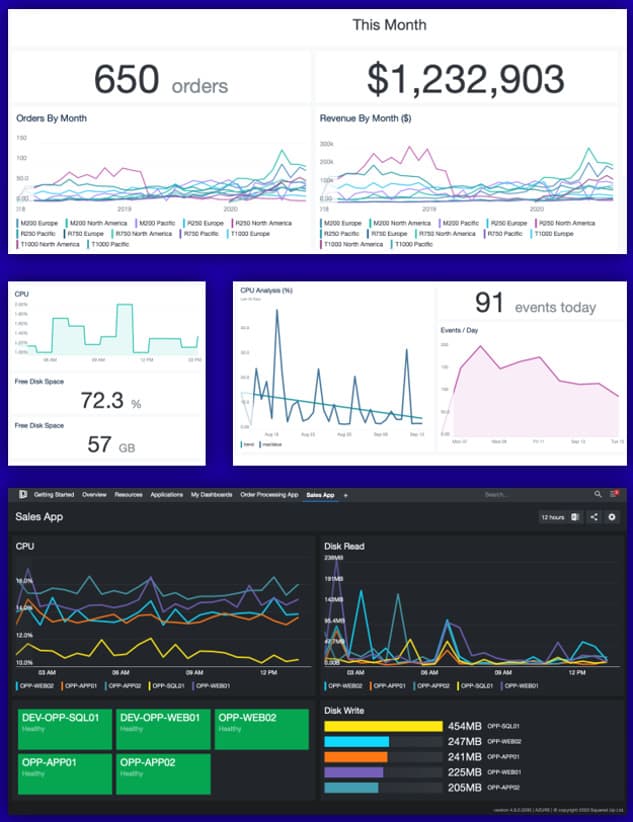 New features
New SQL Line Graph Tile - This new visualization displays the results of a SQL query in a Line Graph - a useful addition to the existing Scalar and Grid tiles!
New Scalar Tile for Performance Data - This new performance visualization displays the latest value for a given metric.
Performance Metric scaling labels - New display labels that automatically scale on the Performance tile.
Match line colors across Performance graphs - Consistent colors applied to tiles across entire dashboards.
Match bar colors on Performance Bar Top N graphs - Optionally apply a different color for each bar.
… and of course, numerous bug fixes!
For a demo of all the new features please check out our 'Release Webinar: SquaredUp v4.8', with me and our Director of Product Management, John Knowles.
Version 4.8 is GA (generally available) now, just follow the links below to download and find out more:
We hope you enjoy using the new functionality. I'd love to hear your feedback and ideas for future releases; simply submit your product ideas at feedback.squaredup.com.