Share dashboards with the business
The core tenet of any monitoring system is observing, recording, and reporting on your systems and applications. But one area in which most monitoring tools fall short is "reporting."
By that, we don't mean your other monitoring tools don't have great reports; they most likely do. SCOM, for example, has an excellent reporting feature. Numerous reports present the collected data in unique ways to help you answer questions about your systems.
But try sharing those reports broadly. We can guarantee that chances are, it will take a lot more effort than you're expecting. In other words, most tools fall short because they take the word "reporting" too literally. They can "report" on the data, but they can't "share" – and that's where SquaredUp's Open Access feature is a lifesaver.
Open Access
With SquaredUp's Open Access feature, you can develop a dashboard and easily share it throughout your organization at no additional cost. It's a light and fast way for you to push out your dashboards without having to worry about authentication or consuming user licenses.
How does it work?
When users view an Open Access dashboard, they see a server-rendered bitmap version of the dashboard that updates every minute. Accessible data for everyone, in real time!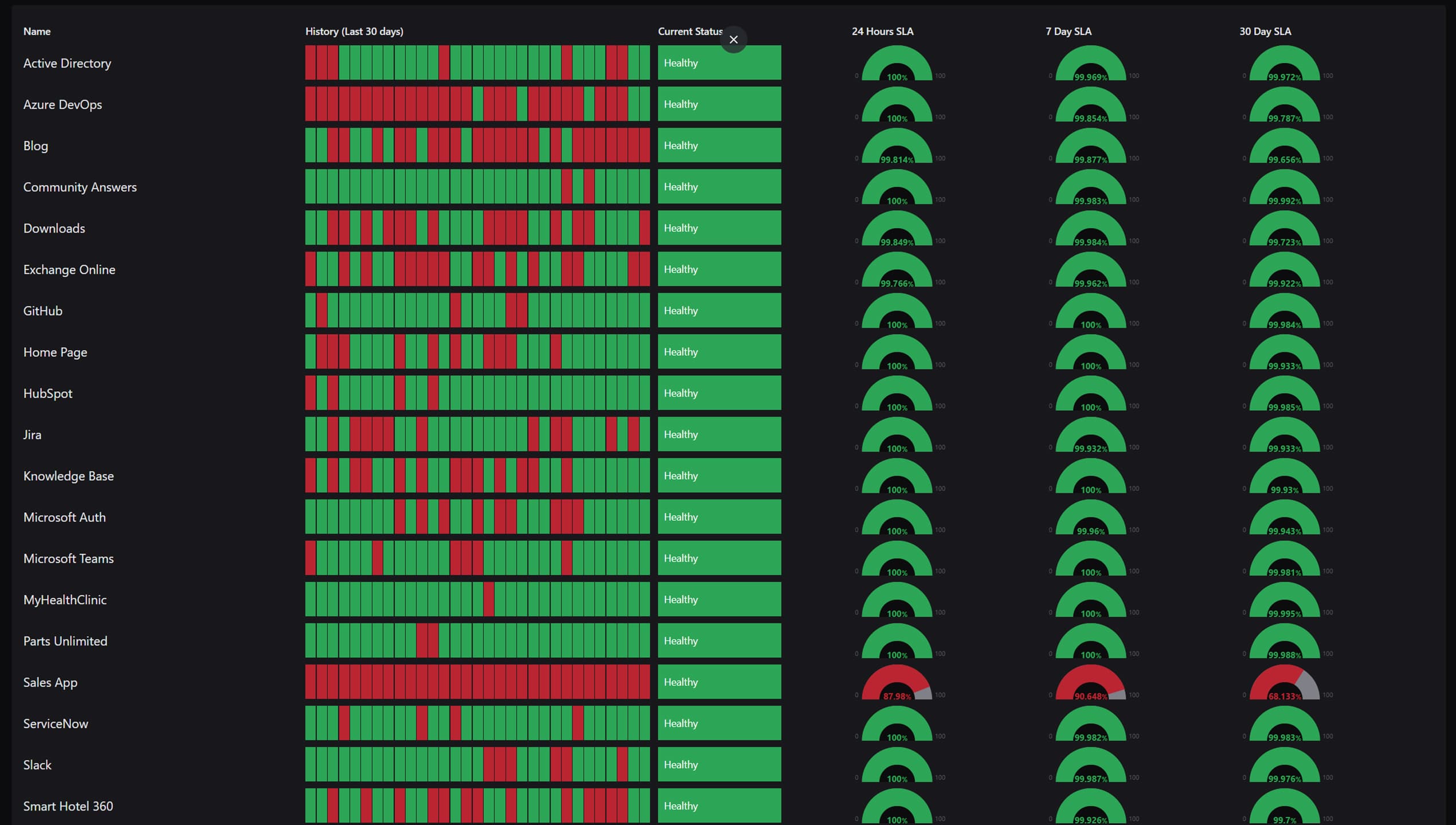 When Open Access is enabled, normal dashboards can still be accessed on the normal URL and work as you'd expect. The only difference is individual dashboards can be made Open Access and accessed from a distinct Open Access URL.
But the real secret with Open Access is that it also allows you to share the entire dashboard.
When you integrate SquaredUp with your other tools, like SQL Server, Solarwinds, Pingdom, Splunk, or any other data source with a RestAPI, those data sources can be shared with Open Access.
That means you can now share elements from those other systems via SquaredUp without having to provide access to those other systems. And you can share your dashboards with two clicks. Sharing made simple. With the upcoming SquaredUp version 5.0, you will even be able to share interactive dashboards!
SCOM can't share that easily. Can your other tools?