We are excited to announce a new community initiative – Dashboard Fridays. 
Dashboard Fridays is a bite-sized video series where we share and discuss a range of different dashboards created for the community, by the community. Each video is no longer than 20min, so grab a coffee and let's talk dashboards! 
Each episode, we will zoom in on one stellar dashboard put together by a member of the community. Together with our very own VP Customer Success Adam Kinniburgh, the creator of the dashboard will be invited to share the details of:  
How they made the dashboard 
Why they made the dashboard 
The challenges it solves 
Use cases for the dashboard 
Head over to the series by clicking the image below!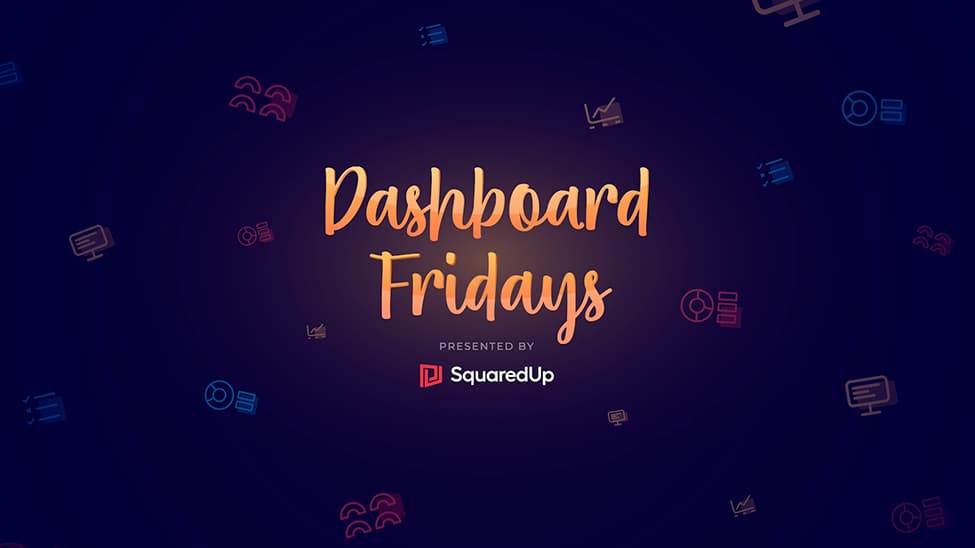 Dashboard Gallery
All the dashboards covered in the series can be found on the Dashboard Gallery site – our one-stop shop for community dashboards. Not only will you be able to get some inspiration, you can also download free sample dashboards for use in your own environment. 
Be a Community Champion
If you'd like to give back to the community, or show off a cool dashboard you've made – here's your chance! Send us your dashboard and a short description via these instructions and we'll mail you some SquaredUp SWAG and a Star Wars LEGO Microfighter to celebrate your first submission. 
Excitingly, submitting a dashboard also puts you in the running for Community Champion – an award we give out every month to the top dashboard contributor.  
Happy dashboarding, and catch you at the next Dashboard Fridays!