Submit your dashboard pack
to the community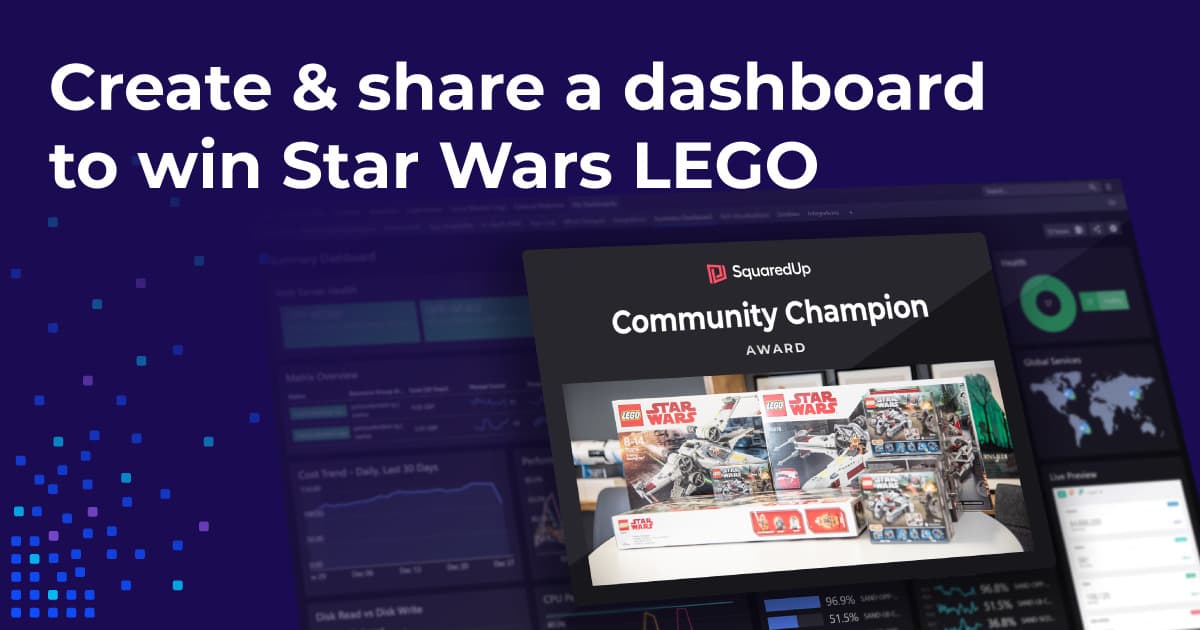 Open the dashboard you want to export
Click export dashboard icon at top right corner of dashboard

Click export to download the dashboard pack

Submit the dashboard using this form.
To celebrate your first submission, we'll send you some cool SquaredUp SWAG and a Star Wars LEGO Microfighter!
All dashboard submissions will be shortlisted for the Community Champion award.
Every quarter we will be crown one Community Champion who will win an enviable Star Wars LEGO set.