Elasticsearch integration
Visualize all your Elasticsearch data.
With the Elasticsearch integration, you can visualize all the data you have held in Elasticsearch – logs, metrics, APM, security and more.
Sample Elasticsearch Dashboard
Here's a dashboard that pulls back some sample data from the Kibana Sample Data Log index.
And here's a peek at the query behind the visualization.
In this case we're using a DSL query, but the tile also allows for a Lucene query. You are only limited by your imagination.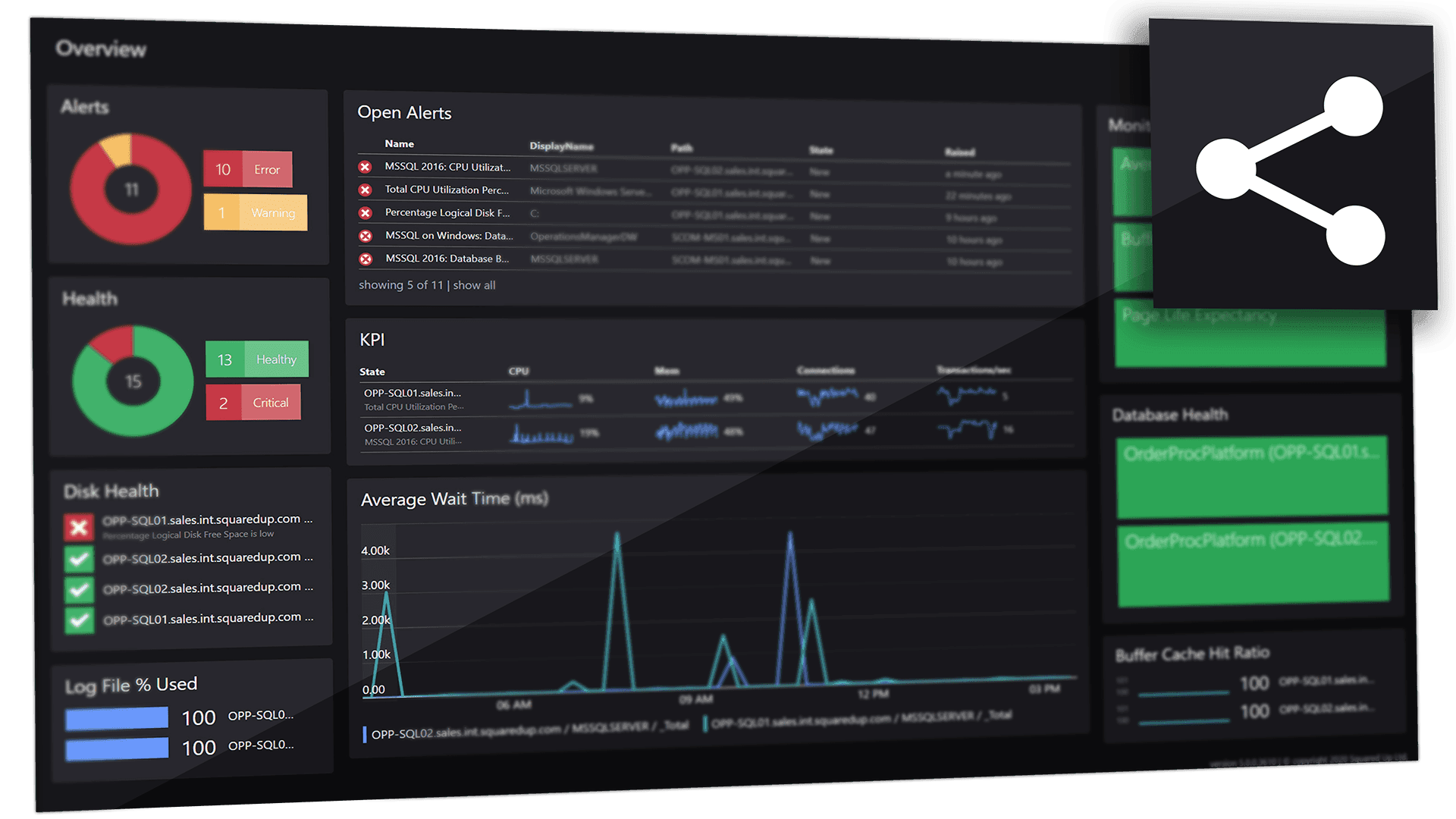 Share the insights across the team
Once you're happy with the dashboard use Open Access to share it with the organization.
Easy as counting to five
Step one
Select the Elasticsearch tile.
Step TWO
Choose how you want to visualize your Elasticsearch data – a single value (scalar), a grid of data, a line graph, sparklines, bar, donut, or two different status blocks.
Step THREE
Select your provider.
Step FOUR
Pick your index and supply your query. Conveniently, the indexes are available for you to choose. Your query can be as straightforward (or complicated) as it needs to be to get the job done.
Step FIVE
(Optionally) Add some finishing touches like showing or hiding columns, making the rows clickable, adding a legend or labels to get the point across.
Available across our suite of products
For the dashboard hero who needs to provide answers across the business.
For cloud teams who need to take control of Azure cost and performance.
For monitoring teams who need to unlock insights from Microsoft SCOM.
GET STARTED TODAY
Zero to dashboard hero in 60 seconds
Start now with hundreds of customizable dashboards.