Visual Application Discovery Analysis
Get Enterprise Application (EA) discovery and modeling with VADA to monitor all your applications. Discover and visualize dependencies for any application and assess performance at each layer.
See all your applications and dependencies
No more hunting through SCOM dashboards. SquaredUp gives you an interactive diagram of all your applications and dependencies so you can visualize the data you need.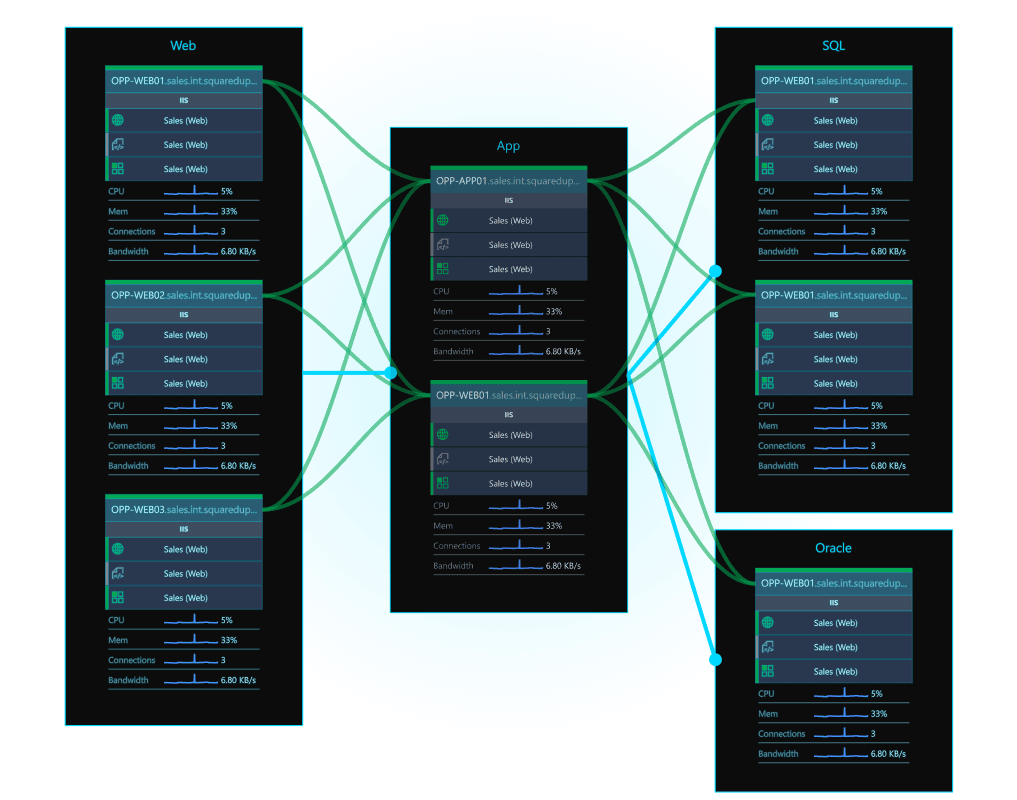 Diagnose performance issues and drill down
Drill into any dashboard to explore the health and performance of individual resources and quickly locate root causes. You can even retrieve additional insights on alerts from different sources with SquaredUp Perspectives.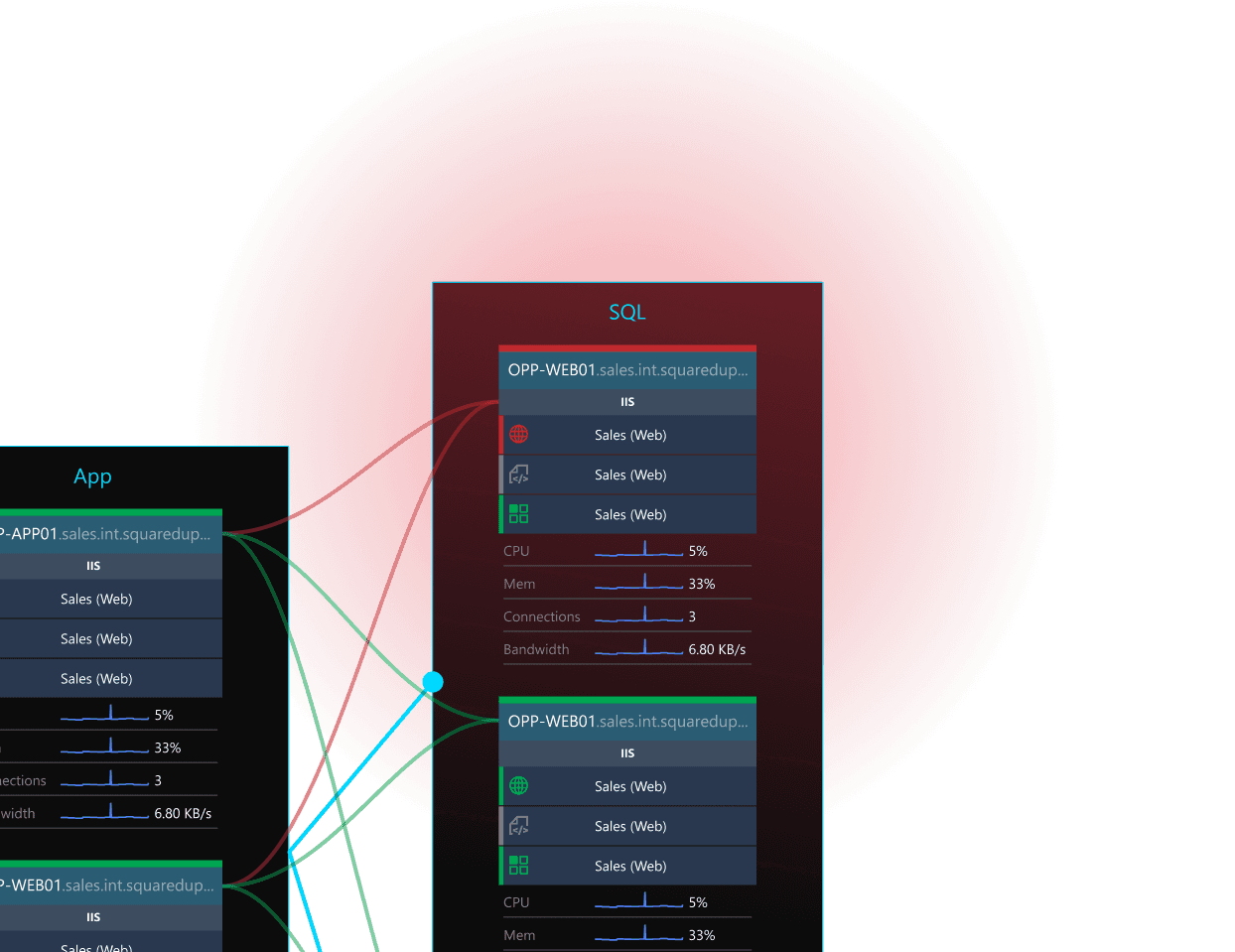 scroll to explore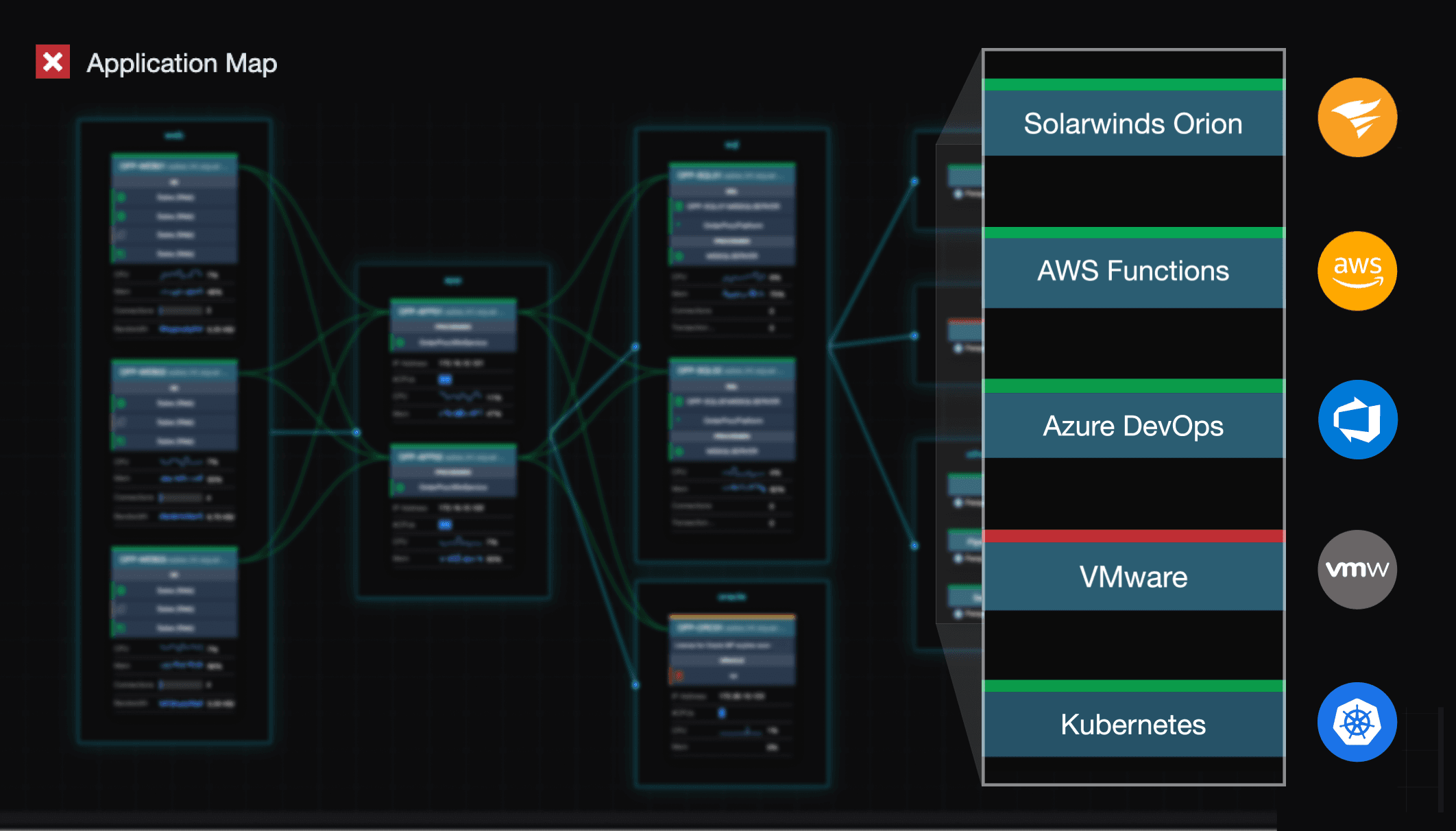 Fix SCOM's blind spots
Get end-to-end visibility for your enterprise applications and fix SCOM's blind spots with 60+ additional data sources.
Share application status with the business
Create simple red-amber-green (RAG) dashboards to communicate the health of your enterprise applications. With Link Dependency Monitoring, you can quickly add TCP monitoring to validate that the network is working or setup a quick test to check that your application works from the customers' perspective.
Get started today
Zero to dashboard hero in 60 seconds
Hundreds of ready-made dashboards. No new databases. 30 days free.