How to build an extension for Windows Admin Center
Fresh after Windows Admin Center (WAC) became generally available, Microsoft demonstrated how easy it is to build your own WAC extension during one of the many breakout sessions held at Microsoft Build. Better yet, it only took them 10 minutes to show you how it's done.
Having proudly worked with Microsoft during the beta phase of the project - and thus having built one of the first publicly available WAC extensions - we thought we'd do our bit and share this awesome piece of content with the wider SCOM community.
Congratulations to Danny Lee and Matt Wilson for doing such a great job with the presentation - awesome work guys!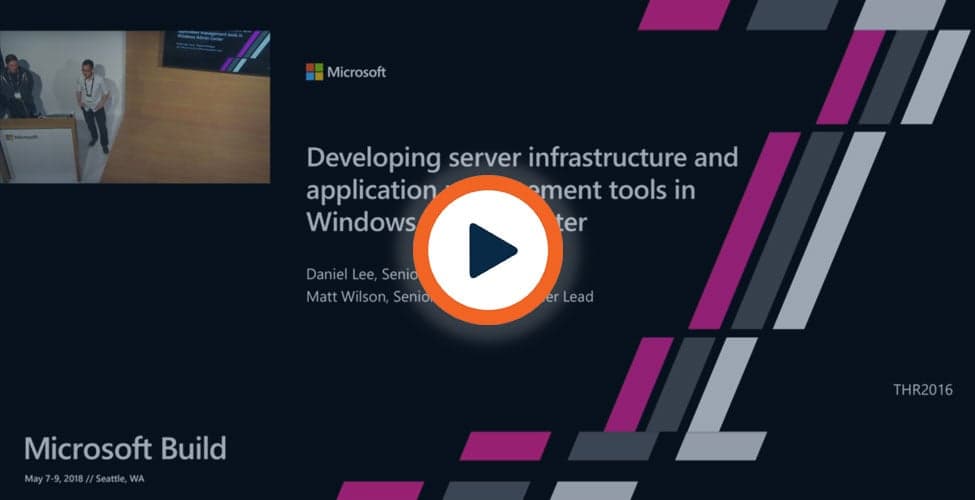 The Definitive Guide
Monitoring the Hybrid Cloud with Microsoft SCOM
What is Windows Admin Center?
In Microsoft's own words;
"Windows Admin Center is a new, locally-deployed, browser-based management tool set that lets you manage your Windows Servers with no Azure or cloud dependency. Windows Admin Center gives you full control over all aspects of your server infrastructure and is particularly useful for managing servers on private networks that are not connected to the Internet.
Windows Admin Center is the modern evolution of "in-box" management tools, like Server Manager and MMC. It complements System Center and Operations Management Suite - it's not a replacement."
For more information, read this Windows Admin Center documentation.