Case Study: Sandefjord Kommune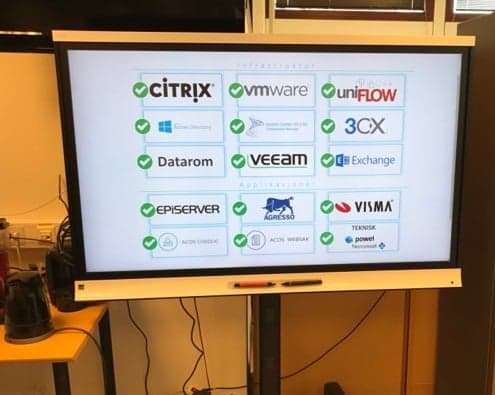 See how Sandefjord Kommune reduced downtime and realised immediate ROI:
Sandefjord Kommune's recently-appointed IT Manager, Sondre Andersen, arrived in his new role with a remit to improve monitoring and reduce application downtime.
Already familiar with SquaredUp from previous experience, Sondre knew that it would allow them to:
Surface application availability to the business.
Automatically discover and map their applications.
Provide users with a consolidated view of IT Operations through a single-pane-of-glass.
Gain valuable insights from performance data in their SCOM Data Warehouse.
"I wanted to deliver better visibility of our infrastructure monitoring data and surface application availability status to the wider business. SquaredUp enables me to do all this and is so simple to use; it took me literally 5 minutes to create my first dashboard."
Sondre Andersen, IT Manager, Sandefjord Kommune
Within only a few months, SquaredUp has been so successful that Sandefjord Kommune have already seen massive reductions in downtime, expanded their user base and it even runs on their office fridge! Seeing is believing, so why not check out the full case study below (3 minute read).