Azure MP part 3: Using it with SquaredUp
Sameer Mhaisekar
SquaredUp, Technical Evangelist
Now that we have configured the monitoring for a couple of Service types, we should have some data flowing in. The only thing that's left now is to display this data in dashboards, so it makes sense to us. In this blog let's talk about displaying in data in SquaredUp. Since its coming from a Management Pack like any other data, it is actually pretty much the same as treating any other Management Pack in SCOM, with different classes.
As I jump into my SquaredUp portal, I'll select the status tile that displays the state of my VM's (according to the alert rules you configured earlier while selecting Metrics to collect).

Let's choose the Icons format. Now the scope you want is "Microsoft Azure Virtual Machine".

As always, you can choose to filter the result with the objects that match a criterion.
Under label, I noticed that the display name of an Azure object is <Objectname (Servicetype)>, like shown below.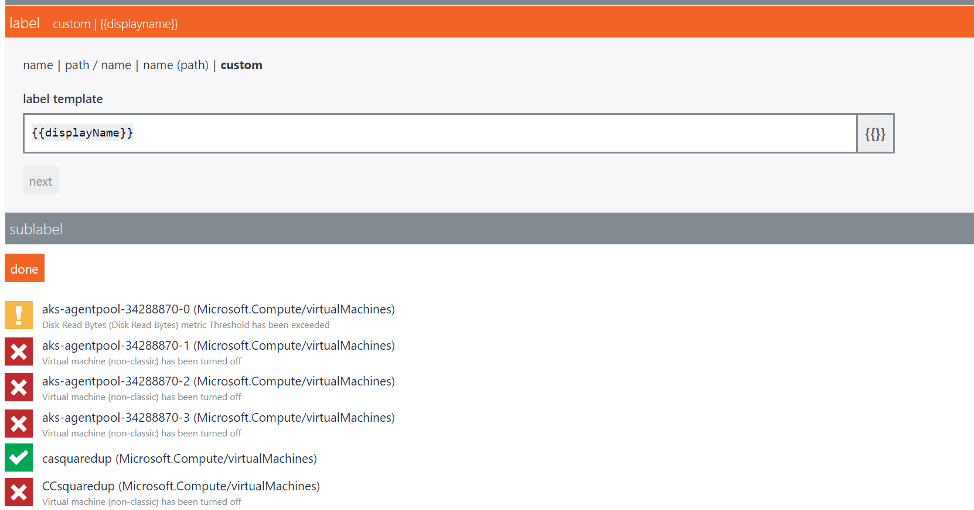 Now that doesn't look very nice in the dashboard, so I'll choose to display a custom label from properties. I notice that the property serviceName gives me just the name of my VM. So I'll choose that.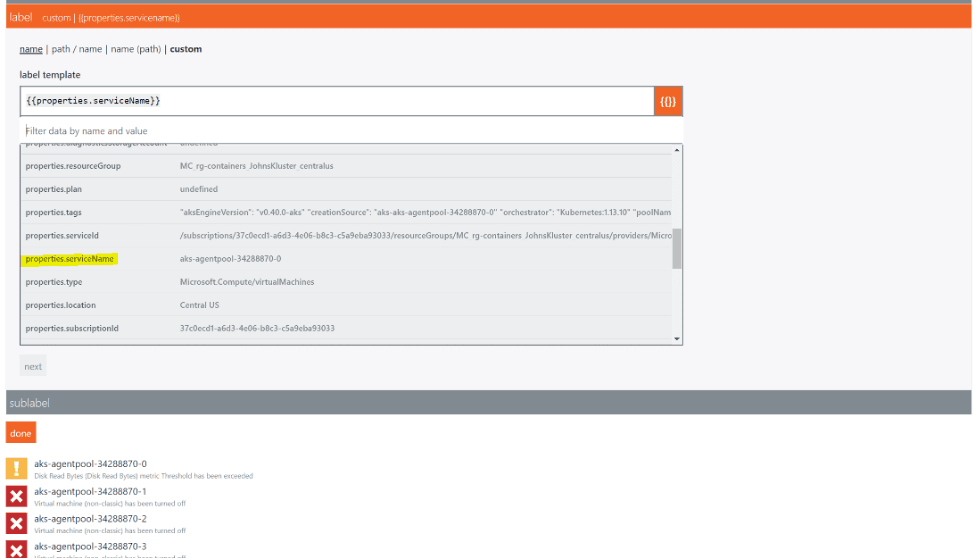 Alright. Looks good!
Next up, let's try the performance graphs for the metrics we're collecting.
New tile > Performance > Line Graph

I'll choose the same scope, since that is where our perf counters are targeted.

On the next screen, SquaredUp lists out the counters that you've selected to collect. Choose the one that you want.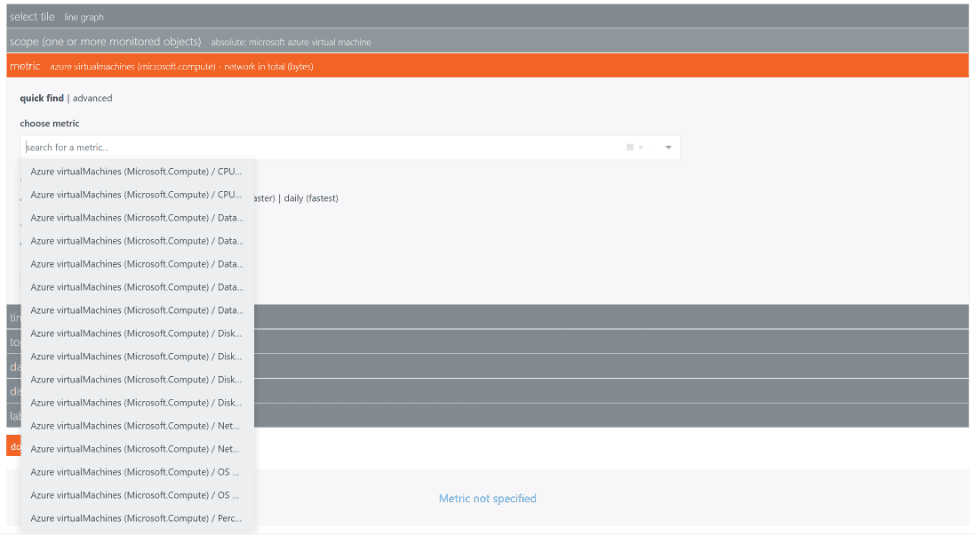 …and done!

Perfect. You can go on and do this for the other Service types as well.
Or, feel free to try out our Dashboard pack for the Azure MP if you want something to start off of ?
Cheers