Same great product.
All new experience.
We're on a mission to make the world's most complex IT infrastructure beautifully simple to understand, and SquaredUp V5 is our commitment to that.
It couldn't be easier to upgrade, using in-place upgrade with no breaking changes.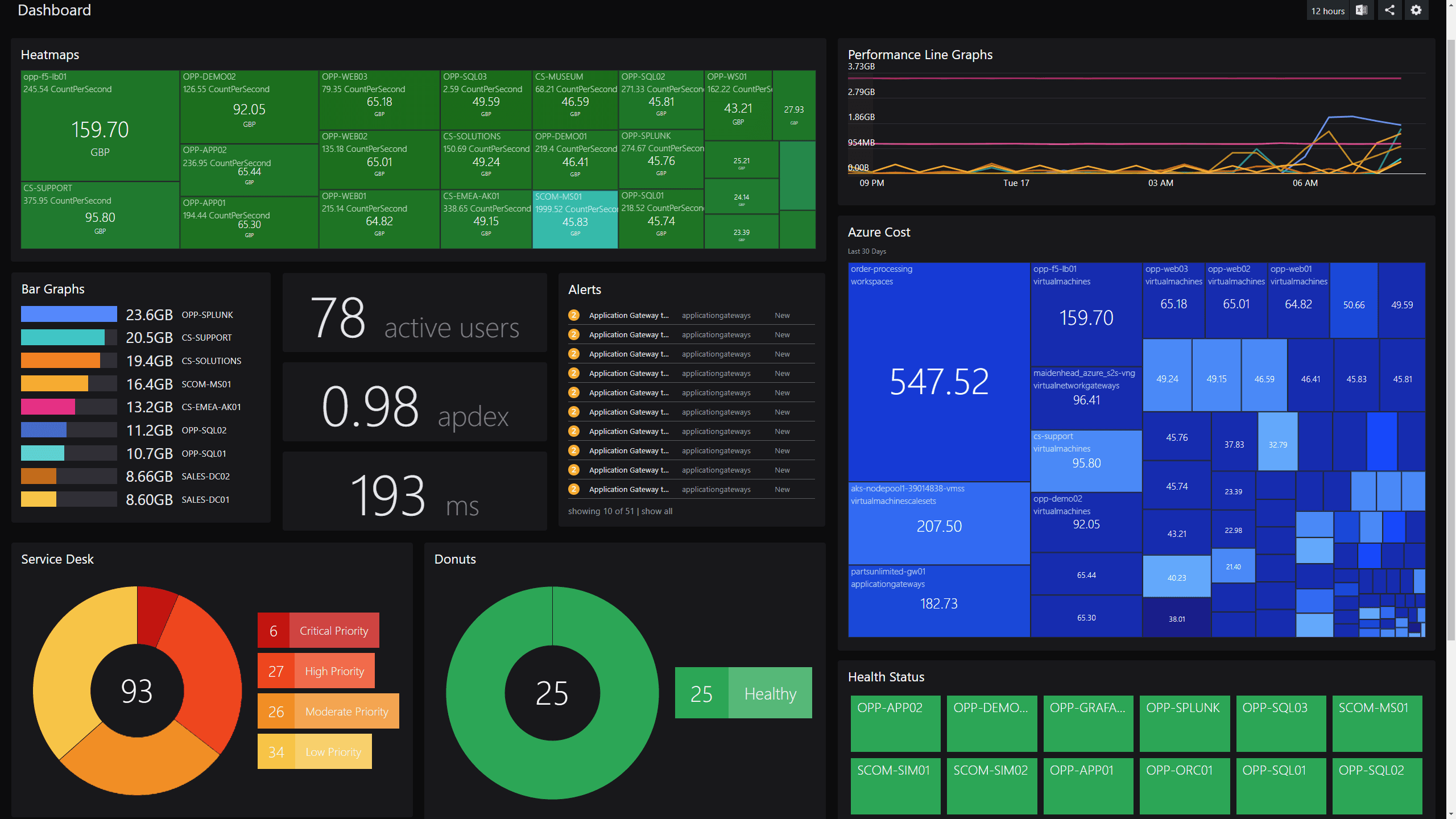 Improved Dashboard Designer experience
Layout templates​
Any number of rows with any number of columns​
Split columns​
Improved drag & drop
New Open Access
​Shared dashboards are now interactive with the new immersive Open Access experience.
Self-healing, improved scaling and performance
Configurable refresh times, optional light/dark mode and the ability to drill out to other tools!
Drilldown to access more data in perspectives 1
1 Requires logging in and consuming a user license.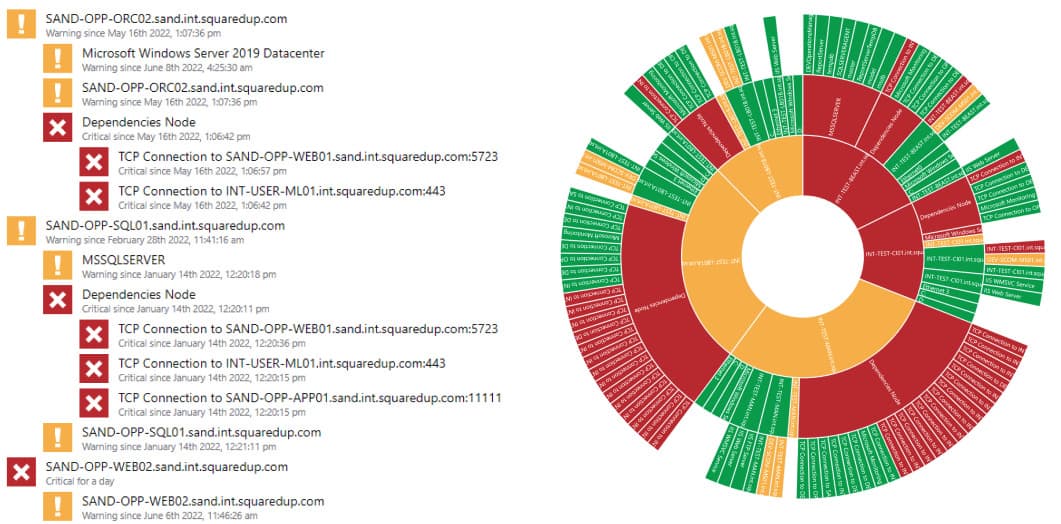 New visualizations
SCOM alert tile enhancements
SCOM Status tree​
Status Sun Burst
Surface tile to overlay your most important metrics over any image background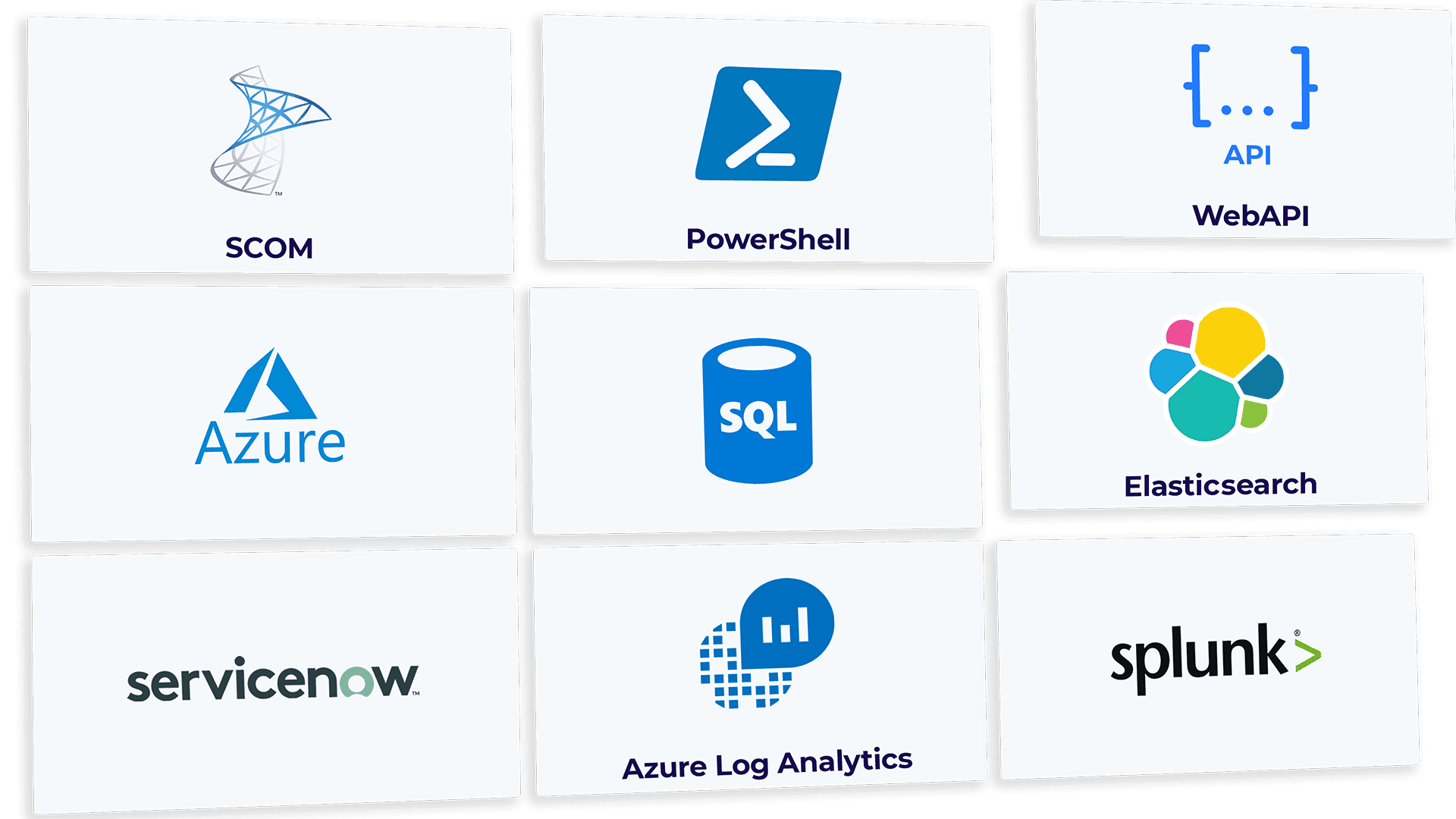 New data sources
PowerShell tile to visualize metrics from any data source ​
Native integrations to Splunk, Elasticsearch and ODBC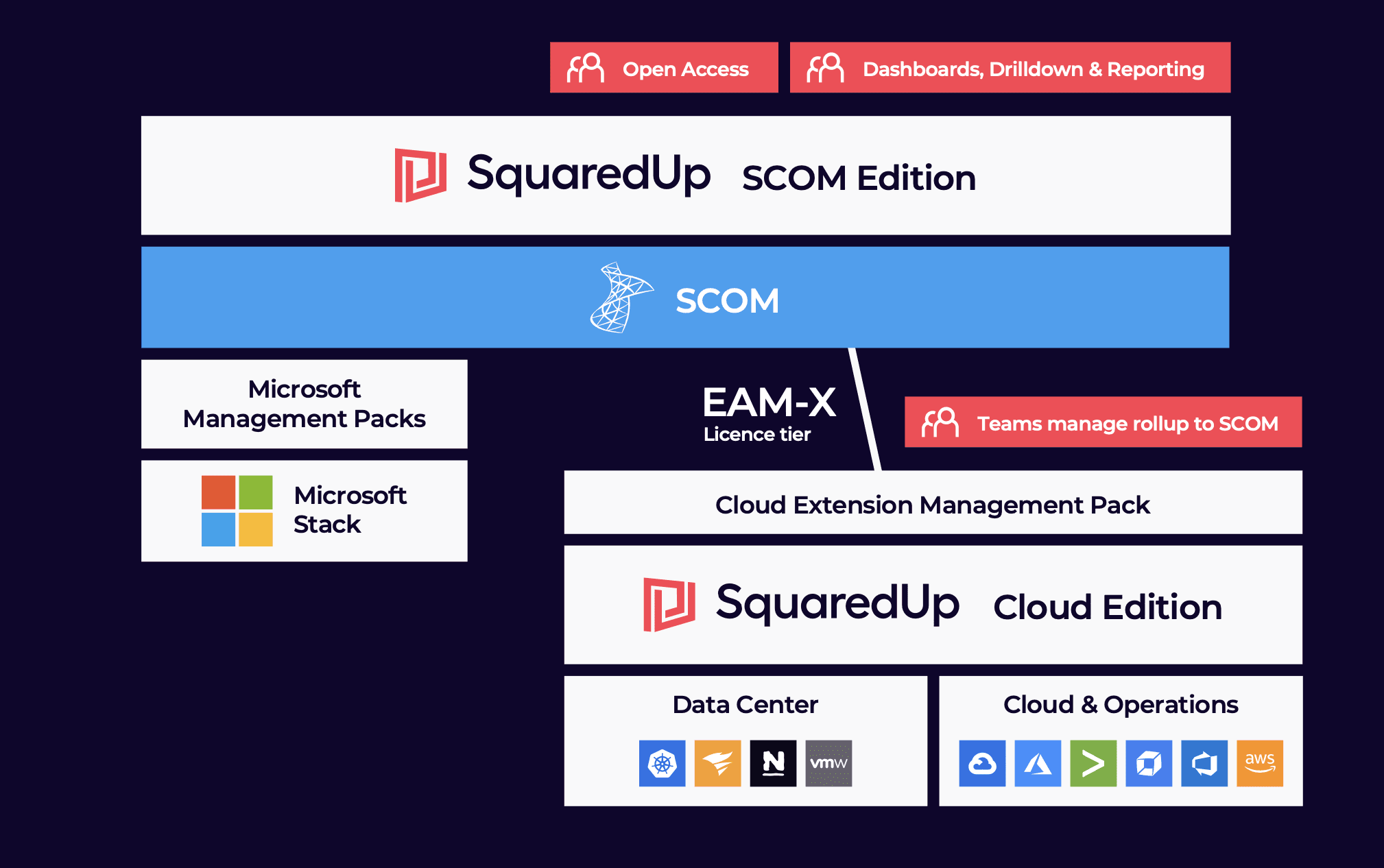 Fix SCOM blind spots with EAM-X
40+ plug-and-play plugins ranging from traditional on-premise tools to cloud solutions
Fully integrate health states with SCOM roll-ups, alerting and SLO reporting
All without the need to maintain complex management packs.