Squaredup ds standalone
Flexible "DIY" dashboards
for any data
Bring your data together in one place with the flexibility of PowerShell, WebAPI, and database integrations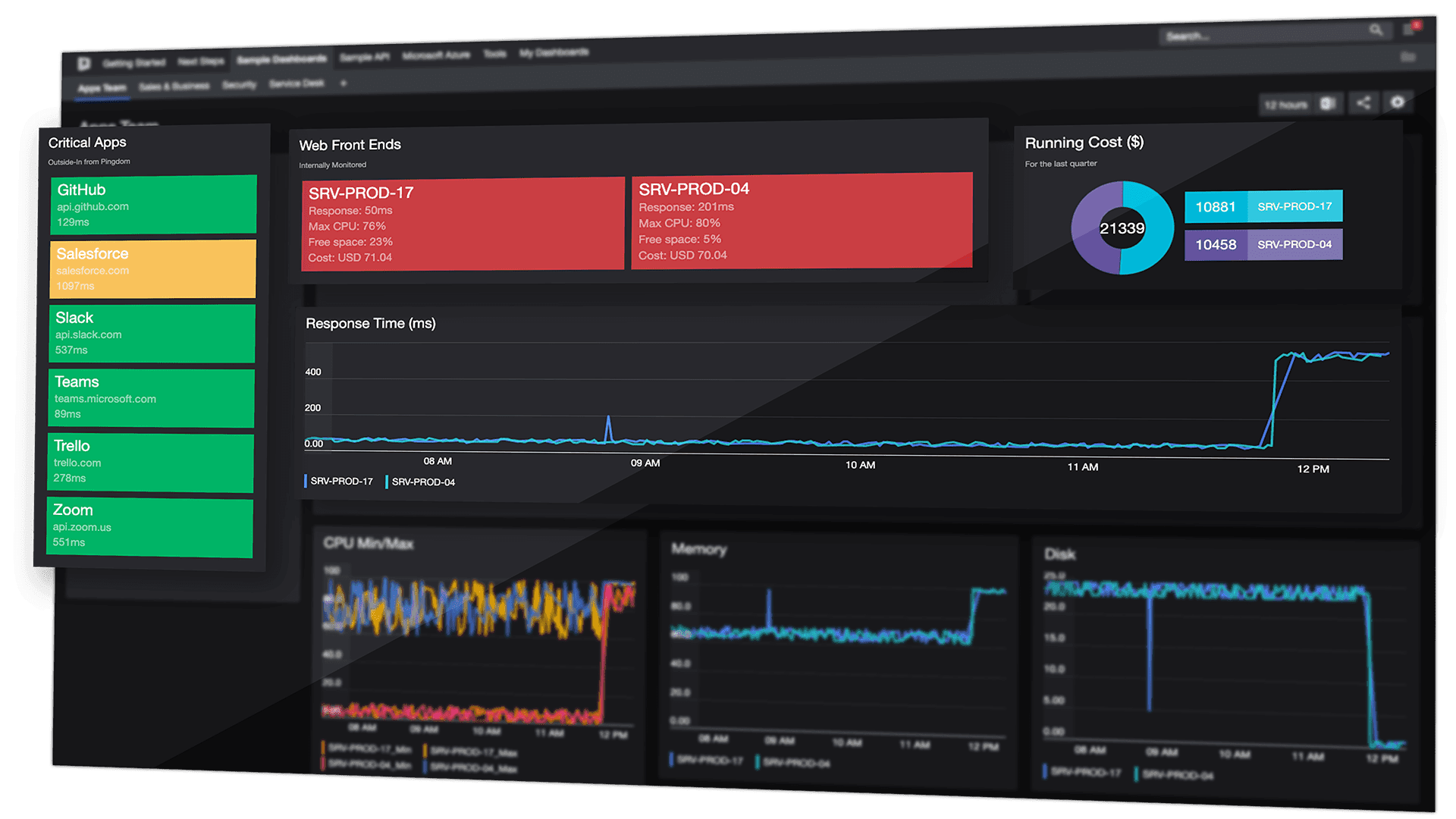 Surface and visualize any data
SquaredUp DS Standalone offers all the benefits of SquaredUp DS for SCOM, but is intended for environments that don't have SCOM. It offers virtually unlimited flexibility for IT pros with PowerShell scripting knowledge or who have data locked away behind APIs or third party databases like SQL, ElasticSearch, or Azure app insights.
PowerShell
The Swiss Army Knife of integrations lets you access any data with a little PowerShell scripting knowledge.
SQL / ODBC
Surface data from SQL Server or databases compatible with ODBC such as Oracle, PostGres, and MySQL.
Web API
Integrate with REST APIs to visualize data from sources like Pingdom, New Relic, Octopus Deploy, and more.
and more
Access your data in ElasticSearch, run log queries in Azure Monitor Logs, or integrate Azure app insights.
With SquaredUp DS Standalone and PowerShell you can query any type of data sources that you can think of today.

Samuel Tegenfeldt, Atea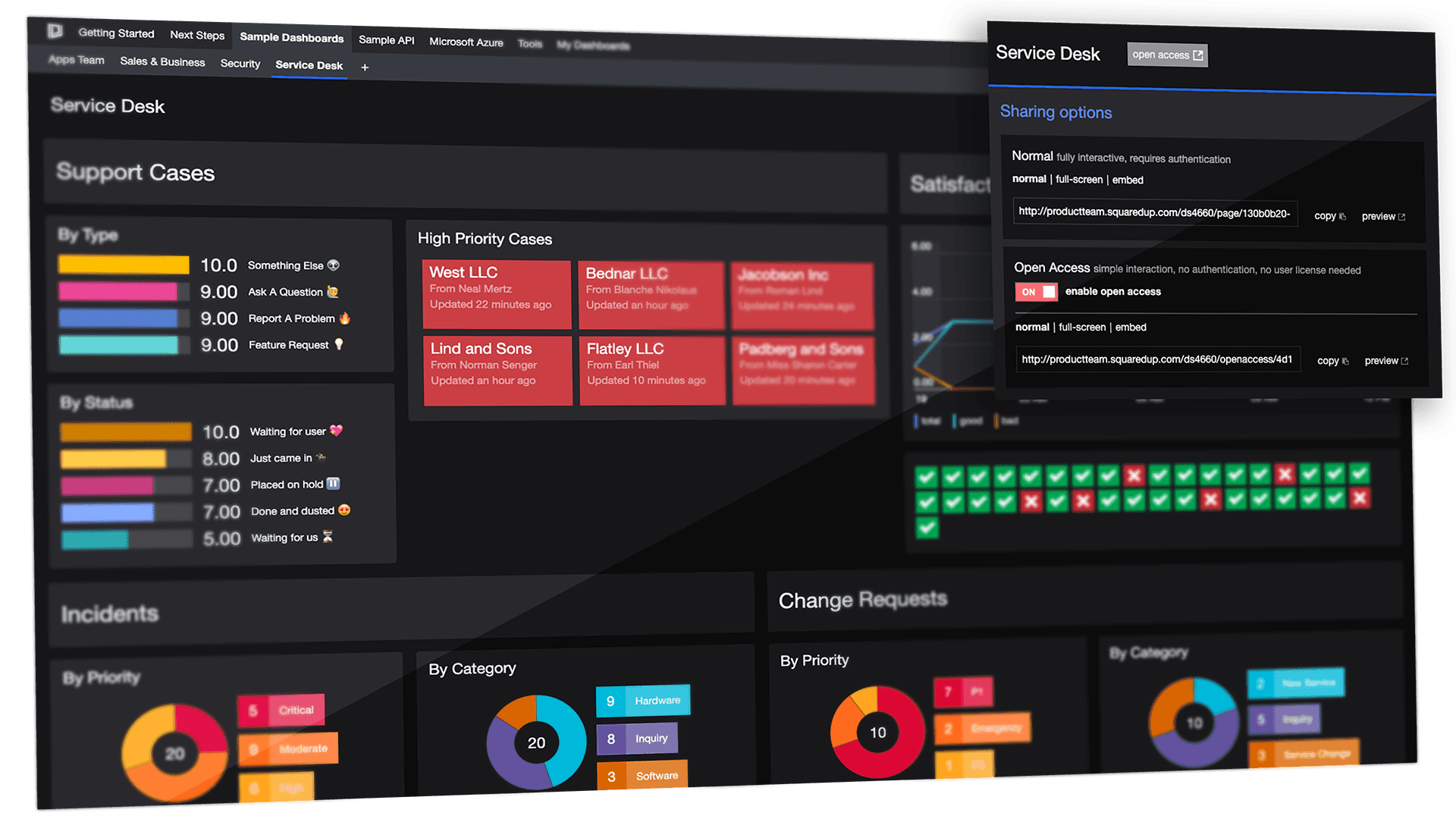 Ridiculously easy
to share with Open Access
Insights are only valuable when shared. Share your dashboards with everyone, anywhere, using Open Access. Send a link or put your dashboard on a wall monitor or website. It's as simple as connect, visualize, share.
The SquaredUp dashboards are beautiful, and very easy to organize to show both management and technical employees critical data at a glance.

Danny Parrott, Purdue University
Built for
Enterprise IT
Get up and running in minutes. SquaredUp DS Standalone doesn't require any new databases, Windows Services or agents, and is powered by technologies you use every day.
SquaredUp DS Standalone is so simple. You don't have to be a data scientist to use it.

Samuel Tegenfeldt, Atea
Download SquaredUp DS Standalone for free
Unlimited sharing
Open Access link sharing and embedding
Multiple Integrations
Web API, PowerShell, Elasticsearch, SQL, Azure Log Analytics, and more
Community support
Ask questions and get answers from the Community
Explore more SquaredUp products
Unified visibility to help all engineering teams discover & share insights.
Instant dashboards on top of SCOM, for teams monitoring Microsoft infrastucture.
Azure Dashboards for teams who need to take control of cloud costs and performance.