Is SquaredUp Community Edition the effortless alternative to Grafana?
Grafana is free and powerful - a mainstay in DevOps and ITdashboarding. It's an open-source visualization platform that lets you visualize data in real-time from a variety of data sources.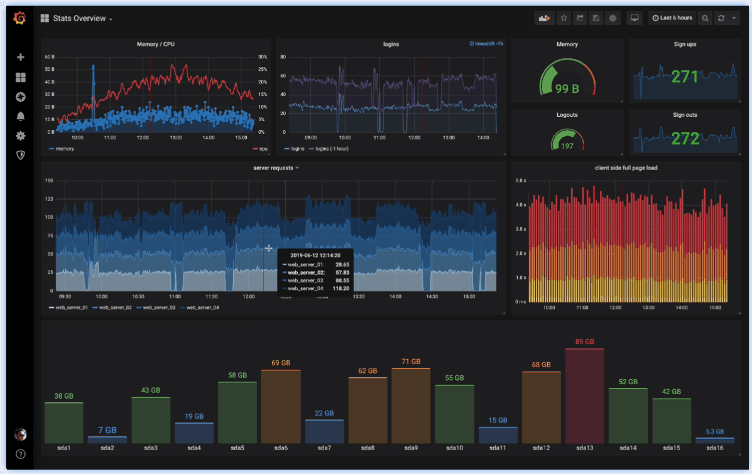 SquaredUp Community Edition is, at first glance, quite similar! You can dashboard just about any data to get real-time visualizations. All for free.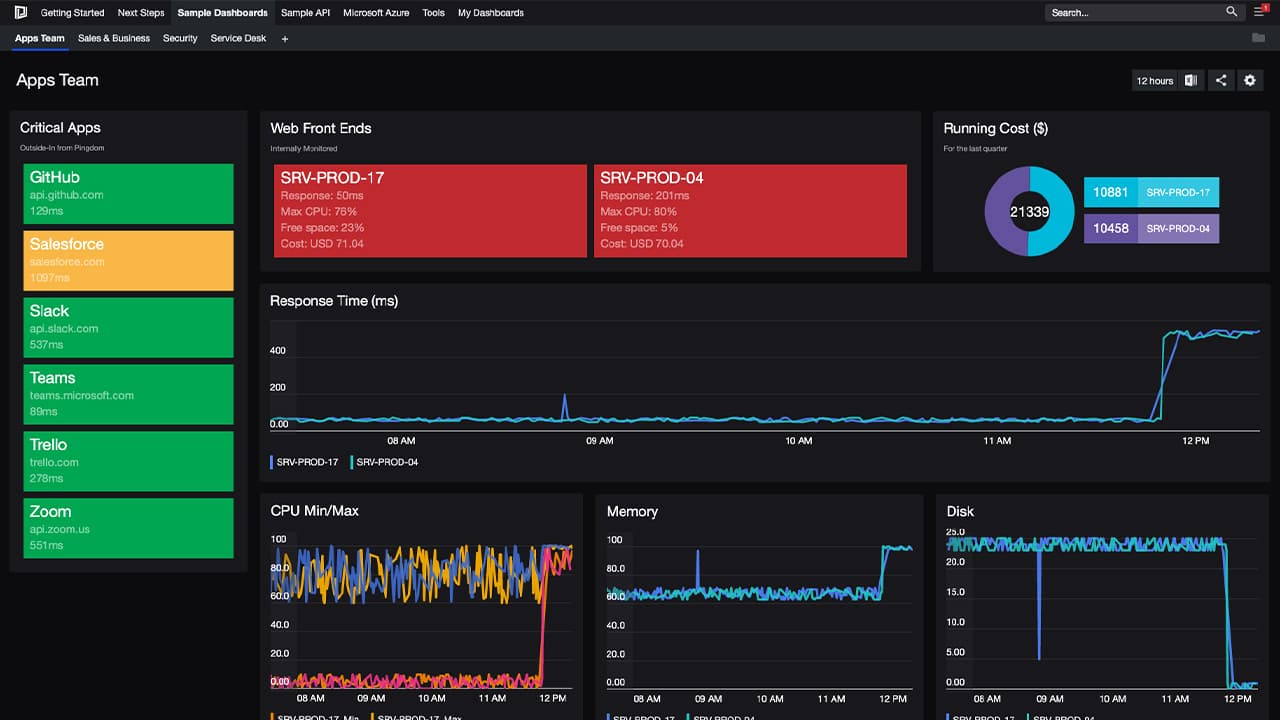 So the question is…
Is SquaredUp Community Edition a good alternative to Grafana?
The answer is:
If you are a developer or data scientist trying to analyze time series data and would benefit from annotations and alerting, then Grafana is a strong candidate.
But, if you want enterprise-scale dashboards that are easy to set up, then Community Edition is ideal - especially if you're an IT pro, and even more so if you work in a Microsoft environment where technologies like PowerShell are prevalent.
SquaredUp Community Edition is like Grafana but designed for IT professionals – it's effortless to set up, visualize data,and share.
Let's explore some of the differences.
SquaredUp Community Edition vs. Grafana
Grafana is great for the complex dashboarding of intricate time series data. Plus, there's a huge breadth of integrations and data sources that come with Grafana being open-source software. But the flipside of everything being so customizable means it can take significant time investment to set up and make usable. Everything needs to be configured, and in some cases developed from scratch.
You can get deep analysis done with Grafana but you need to be an expert in the data source to use it correctly. Non-developers have said that they find the platform intimidating and difficult to get started with, which is why the power of its dashboards is only enjoyed by developers.
SquaredUp Community Edition is quick to implement, easy to set up, and effortless to maintain. You can get Community Edition up and running in just a couple of minutes with the intuitive UI and pre-built templates for the most common dashboard use cases.
Plus, point-and-click configurations for the integrations makes retrieving data simple. You can even retrieve saved queries from popular data stores, like Elasticsearch and Splunk, so you don't have to be an expert in every tool in the organization.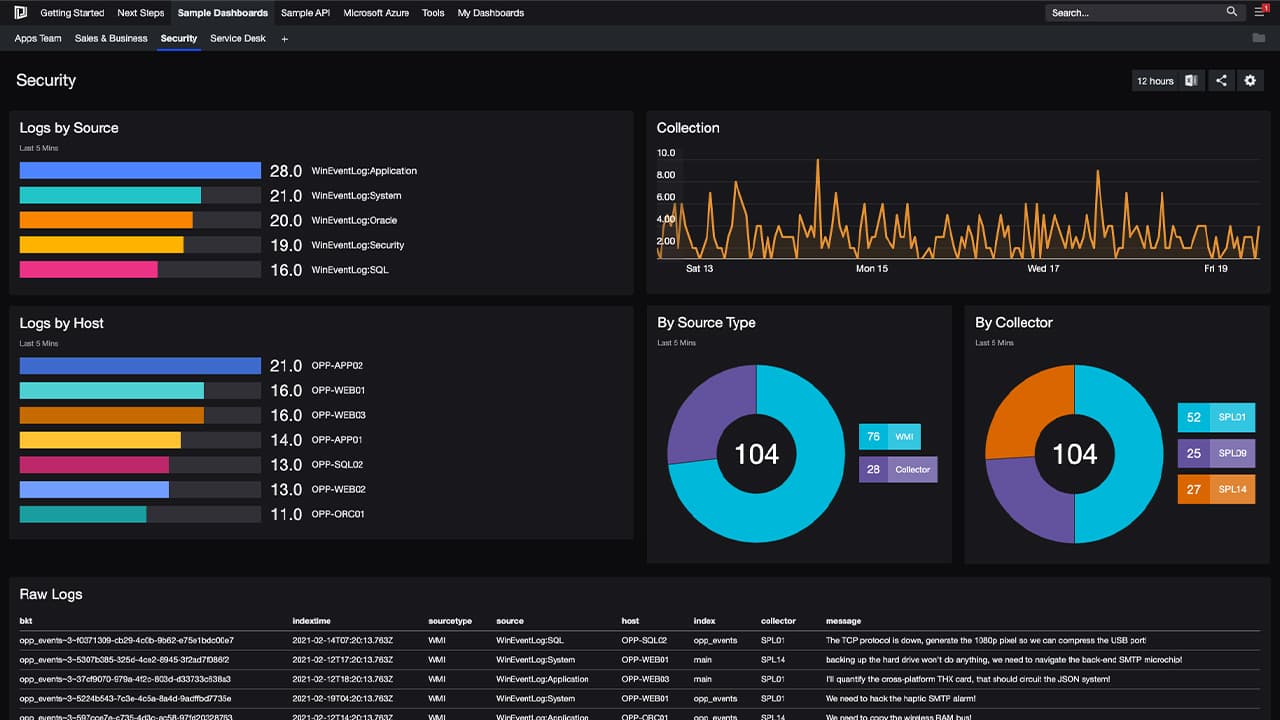 Powerful integrations
Community Edition allows you to visualize detailed, real-time data from any application or data source, without having to know how to code, using Web API, Elasticsearch and Azure Log Analytics. Community Edition connects directly to the data source so you get instant results.
But that doesn't limit those who do need to access data that might be locked away in a myriad of systems and legacy tools. Community Edition also comes with powerful integrations, including some that will require expert knowledge if you choose to use them:
Dashboards for everyone
Because Community Edition is so much easier to use than Grafana, the joy of dashboarding can be shared more widely than just within developer teams. Anyone with some technical know-how can dashboard with Community Edition.
In addition, SquaredUp Open Access gives you easy sharing. You don't have to create an additional user. Share interactive dashboards with real-time visualizations via a link – no login required. Now you can create unlimited dashboards for any team.
Download effortless dashboarding for free
If you're looking for unlimited dashboarding that's easy, user friendly, and still delivers powerful enterprise observability, you need Community Edition.
Community Edition's intuitive UI and point-and-click integration configurations get you dashboarding in minutes.
Grafana requires developer or data scientist levels of expertise to analyse data.
SquaredUp Community Edition lets you dashboard anything right out of the box.
Grafana requires up-front investment of time to set up and make usable.
Simply install SquaredUp Community Edition on Windows server in the cloud or on premises and build a dashboard in seconds for instant results.
Download Community Edition for free or install from the Azure Marketplace.