2 reasons you need Dashboard Server with SquaredUp Connect or EAM
We've seen how much you love SquaredUp. But we're also aware that opening up access to your SCOM and Azure data can sometimes hold you back from sharing the joy of powerful dashboarding with other teams.
And what about trying to get an overview of multiple SCOM management groups without having to log into each one individually?
We have the perfect solution for both problems.
Your SquaredUp instance plus Dashboard Server
SquaredUp Dashboard Server is our brand new enterprise dashboarding product and it's totally free!
Dashboard Server comes with all the amazing connections and integrations as the most recent Connect and EAM pricing tiers for SCOM and Azure, so you can dashboard anything, but isn't tied to SCOM or Azure. You can install it on any Windows server in the cloud or on premises.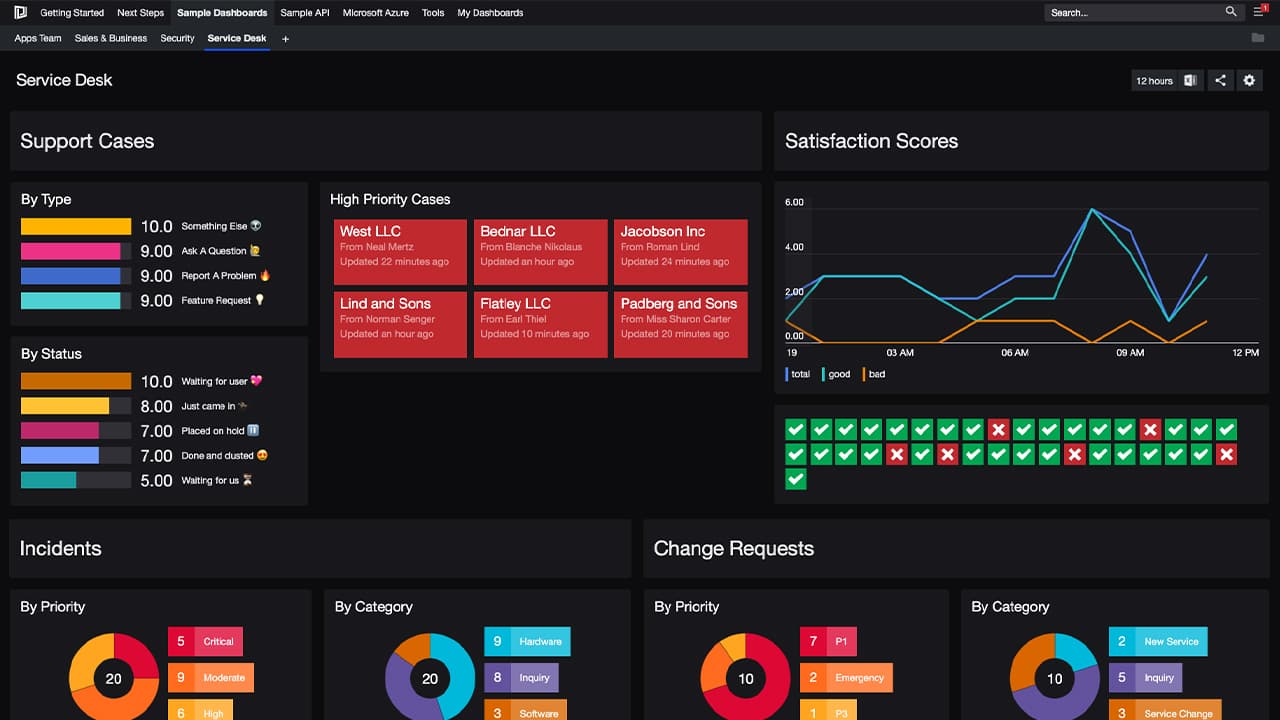 The flexibility of Dashboard Server lets you create dashboards for any team in your organization on any data without having to share your SCOM and Azure data too.
(What it doesn't do, though, is give you perspectives that let you drill down to find root causes. So SquaredUp for SCOM and Azure are still more powerful for those use cases.)
And if the three named users in the free Dashboard Server option isn't enough for your organization, you can purchase Dashboard Server Enterprise, which comes with 10+ users, Team Folders to manage access, and a dev license, plus some additional enterprise application integrations.
Build dashboards for every team
With your data free from your SCOM or Azure environment in Dashboard Server, you can deliver the beautifully simple dashboards that the rest of your organization has been hankering after.
Does the Service Team need a dashboard to get oversight of their tickets, satisfaction scores, and high priority cases pulled from ServiceNow?
Or perhaps management needs the business KPIs to be visible at a glance, taken from Salesforce and Sage with application uptime visible too?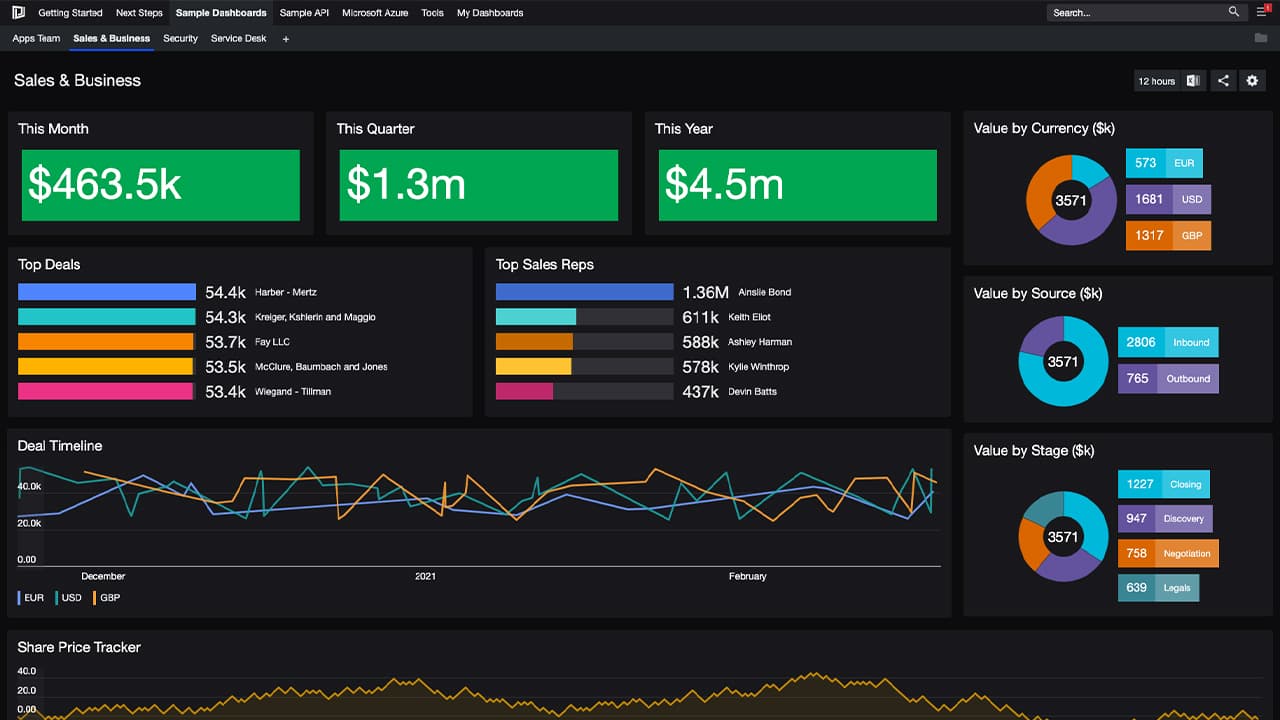 Maybe Finance has spied your dashboards and could do with the simplicity of an overview like that for their applications.
You can even embed your Open Access SCOM and Azure dashboards into the Dashboard Server dashboard if others need to see that data too.
One dashboard to rule all your management groups
SquaredUp for SCOM is also a perfect match with Dashboard Server if several business units each have their own SCOM management group that have SquaredUp for SCOM, but you also want oversight of all those instances without having to log into each one individually.
Dashboard Server can be your master dashboard.
Create an overview dashboard for each SquaredUp for SCOM instance and share it with Open Access. Then embed all your Open Access SCOM dashboards in Dashboard Server to see everything in one place.
Your SCOM teams all get powerful, drillable SCOM dashboards, and the corporate team get their KPI overviews. Dashboard Server becomes your master dashboard system with a consistent experience, no matter where the data is coming from.
Download Dashboard Server free
Give everyone the SquaredUp experience with SquaredUp Dashboard Server for all your teams or as your 'master' dashboard.